Curran Aluminium are proud to announce the following news on award received by John Curran Architects
Irish Building & Design Awards
2015
John Curran Architects were honoured to receive ''International Project of the Year Award'' at the Irish Building & Design Awards, held in Dublin on 24 April 2015.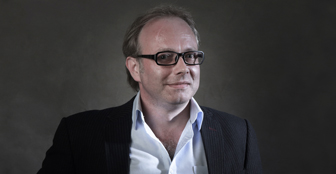 John Curran (Pictured)
John Curran has over 20 years international experience as an architect in the UK and China, focusing on visions for mixed use environments.
Member of the Architects Registration Board (ARB), UK, registration no. 063063B.  Member of the Royal Institute of British Architects (RIBA),
John Curran has been practicing in China for 12 years, during this time he has designed and realised a large body of work:  700,000 sqm of new and regenerated mixed use communities completed or under construction, in cities including Shanghai, Fuzhou, the Zhoushan archipelago & Zhongshan City.
John Curran Architects received 'International Project of the Year' Award at the Irish Design Awards, Europe 2015, for their Zhoushan Sports Stadium Project.
Previously John established the Alsop studio in Shanghai in 2004, and as a Co-owner and Design Director of Spark Architects, he was responsible for the design and delivery of the Shanghai International Cruise Terminal, a 260,000 sqm Business & Entertainment District in the North Bund – winner of Best Mixed Use Award at MIPIM 2011.
John Curran Architects was set up in January 2013, allowing John to continue to produce Visions for mixed use developments for his clients, and enter into the field of Product Design.  John Curran Architects is a registered company in Hong Kong and a registered company in Europe (Ireland).
John Curran Architects provide a complete design service, from Urban Design & Master Planning, to Architecture, Landscape & Interior Design.
To find out more about John Curran Architects, please visit- http://www.jcurranarchitects.com/